You ask yourself, what will I fill my child's Easter basket with this year?? A basket full of candy would make your children as happy as could be but WE know you don't have time for a sugar meltdown. The goodies that end up in your child's Easter basket truly will reflect your shopping style. Some of us live for the thrill of rushing down the aisles in target with your Starbucks Latte and others literally, just can't! Here is our next level basic Easter Basket Shopping guide.
The Thrifty Mom -
You've got a budget and no Easter Bunny is gonna ruin it. You are ready to run the aisles of Dollar Tree. Dollar Tree outdid themselves this Easter, you won't be disappointed.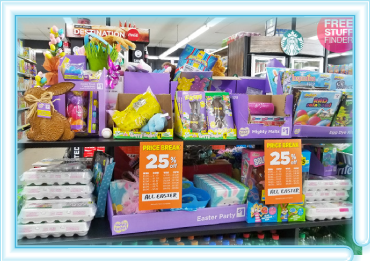 The Amazon Prime Mom -
Click it and ship it, Vwah -LAH its at your front door. As an Amazon prime mom you aren't looking to spark up a conversation with a person you knew in high school at the store. Your Easter Bunny will be arriving dressed as a mailman and you are completely down with that. Amazon never lets us down.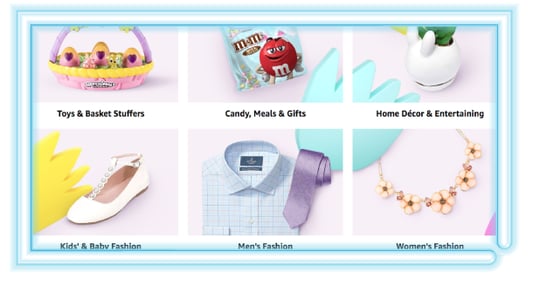 The Target Mom -
Oh, do WE know you. You can't wait to walk in those red doors and see the dollar section stocked with Easter goodies. Although you target moms cant leave without spending at least $100, get out that cartwheel app and shop away. Right now you can save $25 on toys when you spend over $100 or $10 when you spend over $50.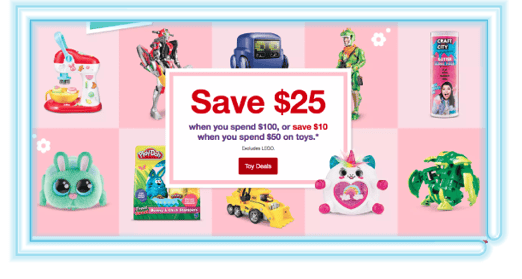 The parents to Kiddos with Special Needs -
WE know your shopping style takes some work and that you have to be extra creative in your choices to be adaptive to your child's needs. Always putting extra thought into every purchase. Here are a few ideas of items to fill in your toddlers basket.
The Cat and Jack brand at Target has an awesome line of adaptive clothing. It has flat seams, is tagless, and comes in fun designs. They may skip right over it looking for candy but it's never a bad thing to throw a shirt into your an Easter basket.
Light up spinning dinosaur...say whaat?
The Practical Mom -
Lets be real, You have a checklist and want to make sure somethings gets checked off while shopping for Easter basket goodies. You're thinking to yourself, Spring is here and Summer is right around the corner, what is going to be practical?
Alright, who related to one of these? TBH, you may be a mix of all of these but lets hope this guide gave you some inspiration. Happy Egg Hiding!
What are some of your go to Easter basket fillers?
comment below your go to Easter Basket fillers!
Follow us on Social Media - Instagram & Facebook
____________________________________________________________________________________________________
Disclaimer: We are a participant in the Amazon Services LLC Associates and Target Affiliate Program, affiliate advertising programs designed to provide a means for us to earn fees by linking to Amazon.com, Target.com, and affiliate sites.